#Suspense_Digest_November_2017 #November_2017 #Paksociety #Suspense_Digest
Suspense Digest November 2017
Suspense November 2017
Read And Download Suspense Digest November 2017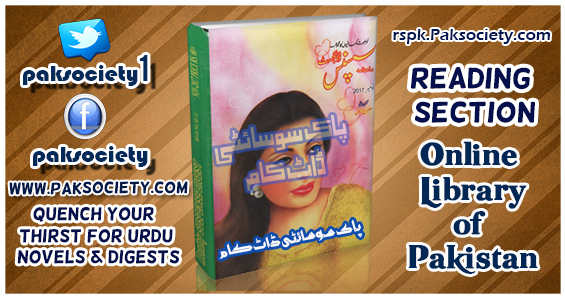 Advertisement:-
Suspense Digest November 2017
Quality Of PDF depends upon source, If source is good quality will be good, This Digest is available in HD quality wit less possible size,
Also compressed file is same as HD file.but it requires a good cell phone to read from it as it requires high CPU resources and RAM
November 2017 Edition of Suspense Digest is now available to read on line or download.
Suspense Digest is a famous Urdu digest which contains Action Stories, Islamic history and much more.
Short Summary of November 2017 Edition is as follow:-
Waqt By Hassam Butt Episode 08
Darbaan By Ali Akhtar
Aalaa Zarf By Manzar Imam
Saazish By Tanveer Riaz
Rang E Aasmaan By A.R.Rajpoot
Target By Mirza Amjid Baig
Ghalat Fehmi By Samar Abbas
Badla By Shahzain Rizwan
Ishq E Na Tamam By Zafar Iqbal Zafar
Zindagi Udaas Hai By Dr Sher Shah Syed
Sayaa By M Ilyaas
Shaatir By Shakir Lateef
Dio Qamat By M Yasir Awan
Deeda Dalair By Saleem Anwar
Gherao By Mehtab Khan
Shikast Ki Fateh By Tahir Javaid Mughal
Support Publishers and purchase digests in Hard form, If you are not in Pakistan, you can contact Digest administration and they will send digest to your address against a subscription fee.
Note:-
This Page is only displaying the first image and content list of digests, no downloading link is available related to this digest.
Visit your nearest store to grab your copy, Downloading links will appear here after decision of management, Rte now management wants to delay online presence of these digests.