#Hareef_E_Jan #Episode_1 #Sabahat_Rafique #Paksociety
Hareef E Jan Episode 1 By Sabahat Rafique
Hareef E Jaan By Sabahat Rafique
Read Online Hareef E Jan Episode 1 By Sabahat Rafique Specially written for Paksociety readers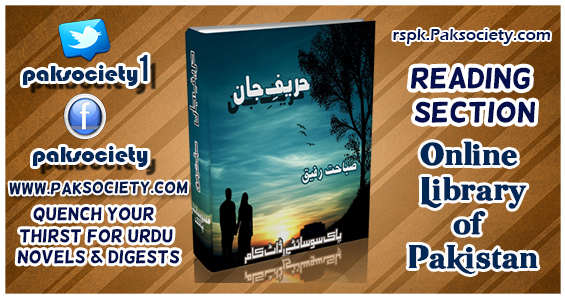 Hareef E Jan Episode 1 By Sabahat Rafique

Read Online Hareef E Jan Episode 1 By Sabahat Rafique Specially written for Paksociety readers
Sabahat Rafique is not a new name for novel lovers, Paksociety is proud to publish her new Novel "Hareef E Jan" online. This is the Story of a girl who was determinant that she will never fall in love, The basic theme of novel is to deny love, and say no to love, What will be end of this thing?? lets read.,currently it is available for online reading , but will available to download once new episode comes,you can read it on any mobile or tablet
Request:-
Kindly Give us your Opinion using facebook comments or website comments. We will try to respond to each and every comment.
Note:-
On each page you will find 2 images so if page is showing 20 pages of an episodes it means total 40 pages of episode were uploaded.
Total Views of Hareef E Jan:-
Novel Hareef E Jan By Sabahat Rafique has been viewed by
32,451
times collectively (sum of all epiosdes views).
High Quality Episode 1 to 3
PDF File size=02.25 MB | Total pages = 82
Download Link 1
Download Link 2
Download Link 3
Date of Next Episode
: 30-08-2018 @ 07:00 PM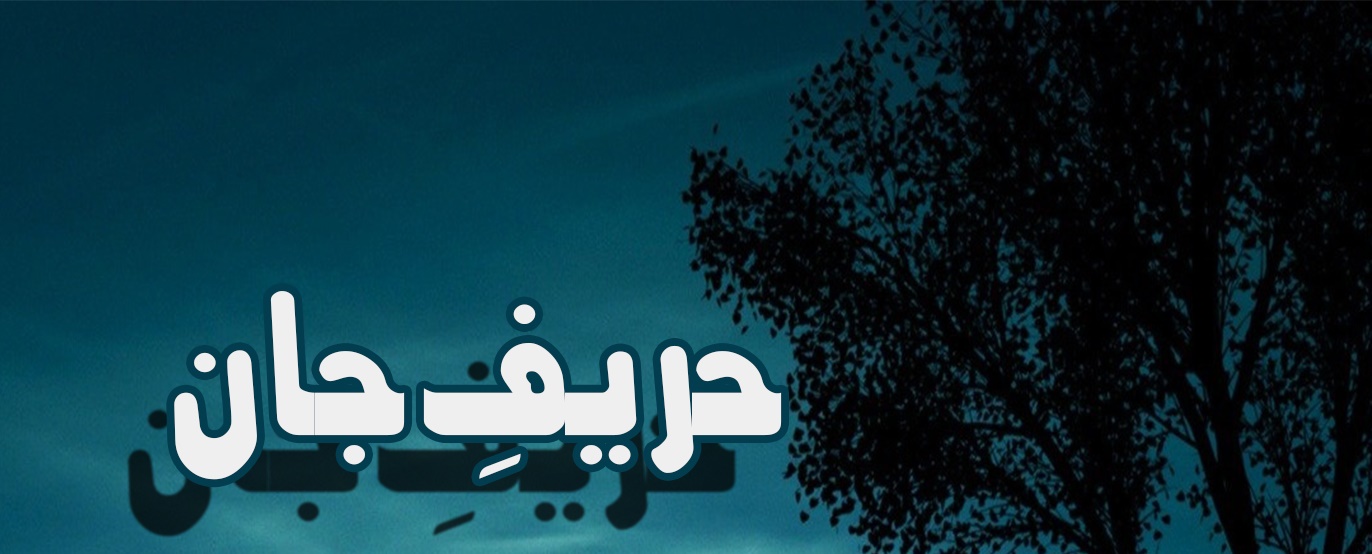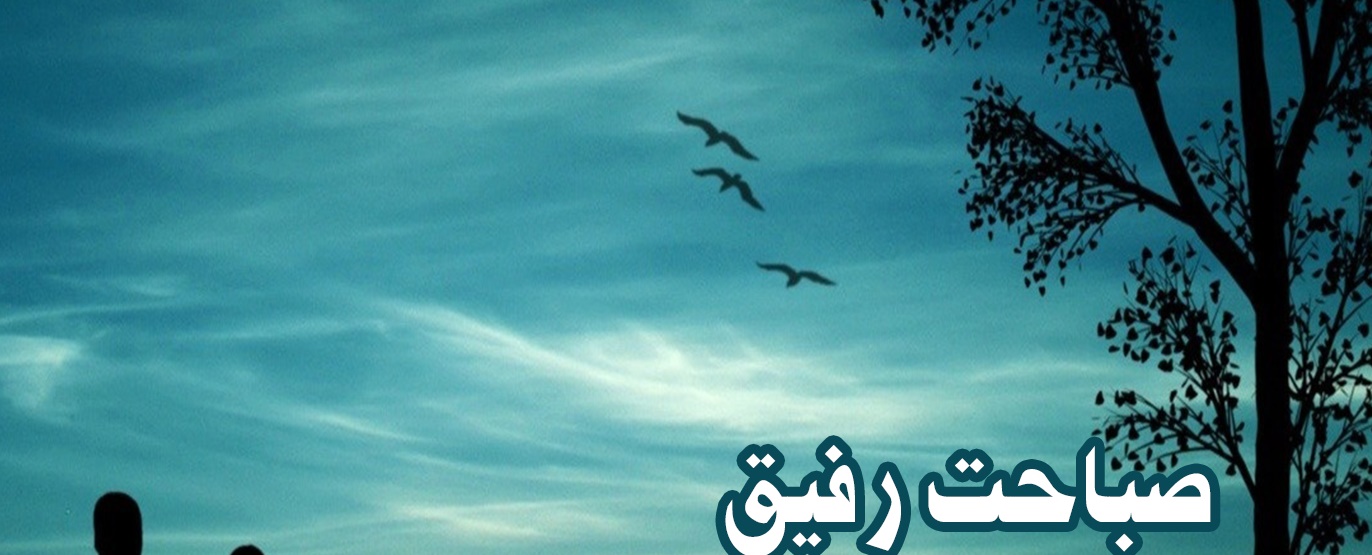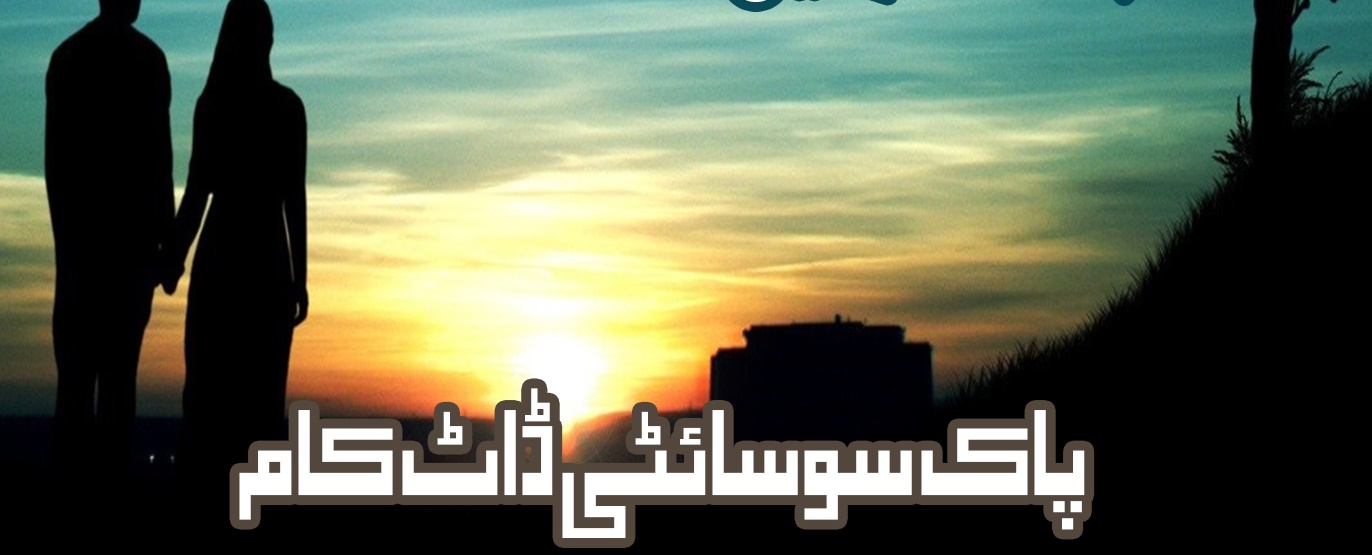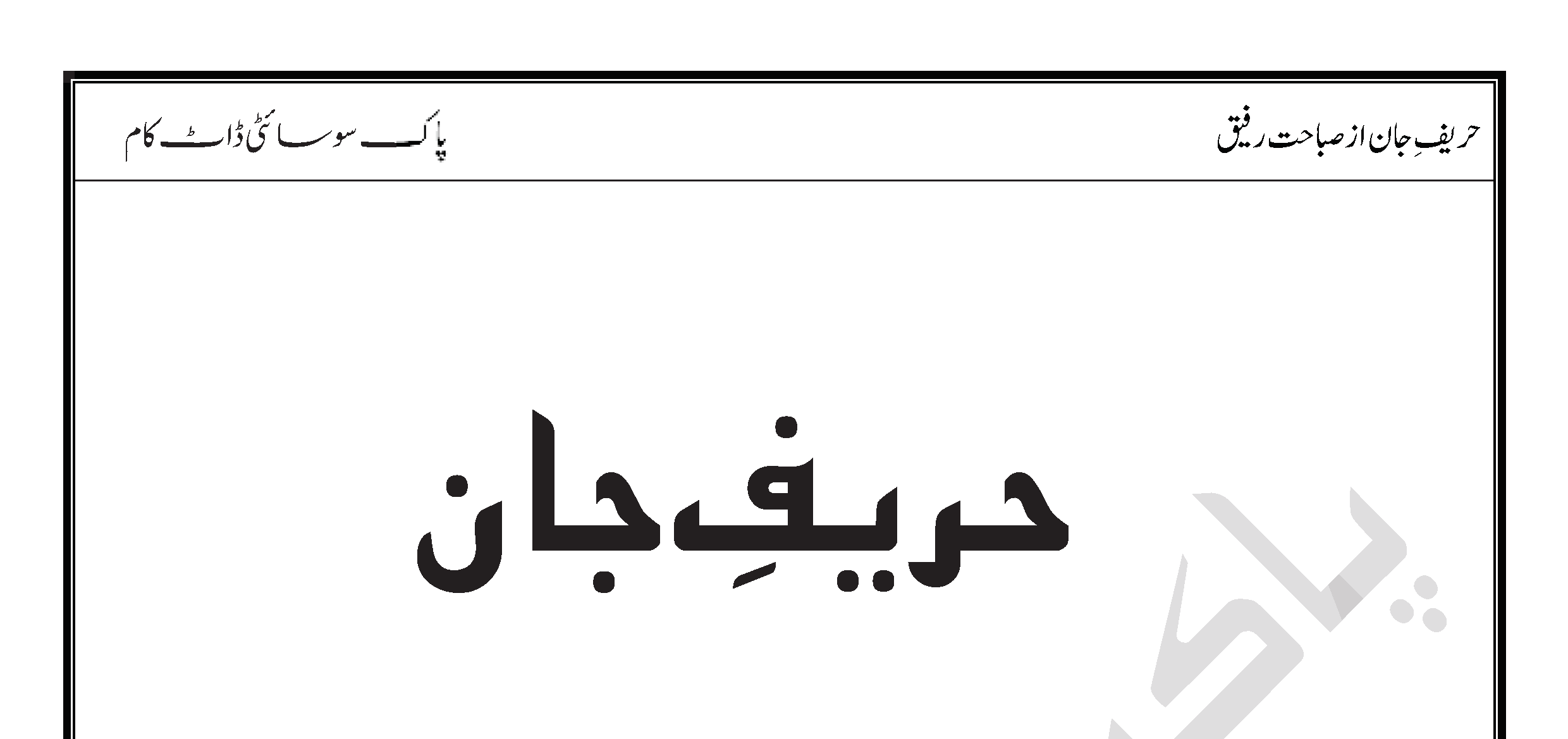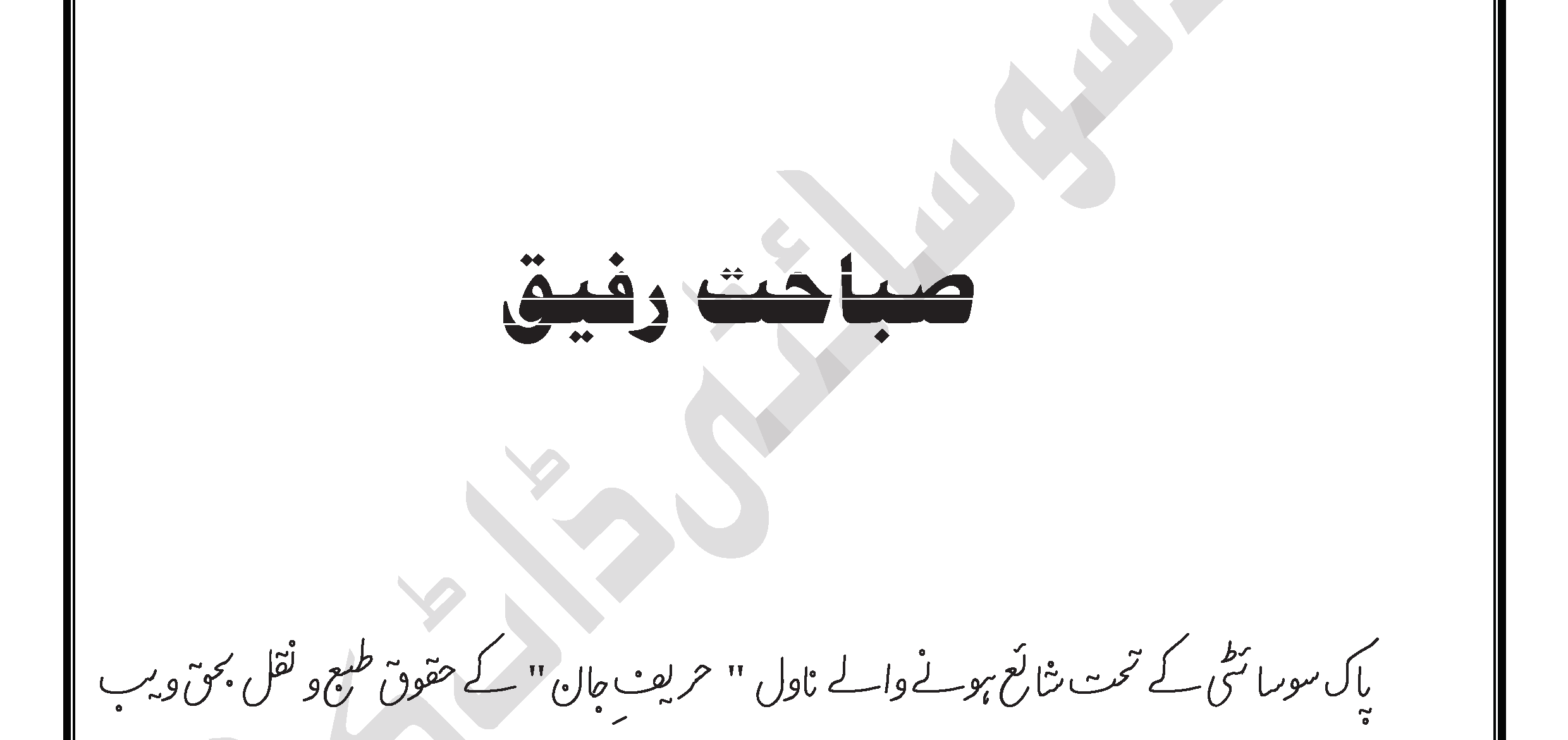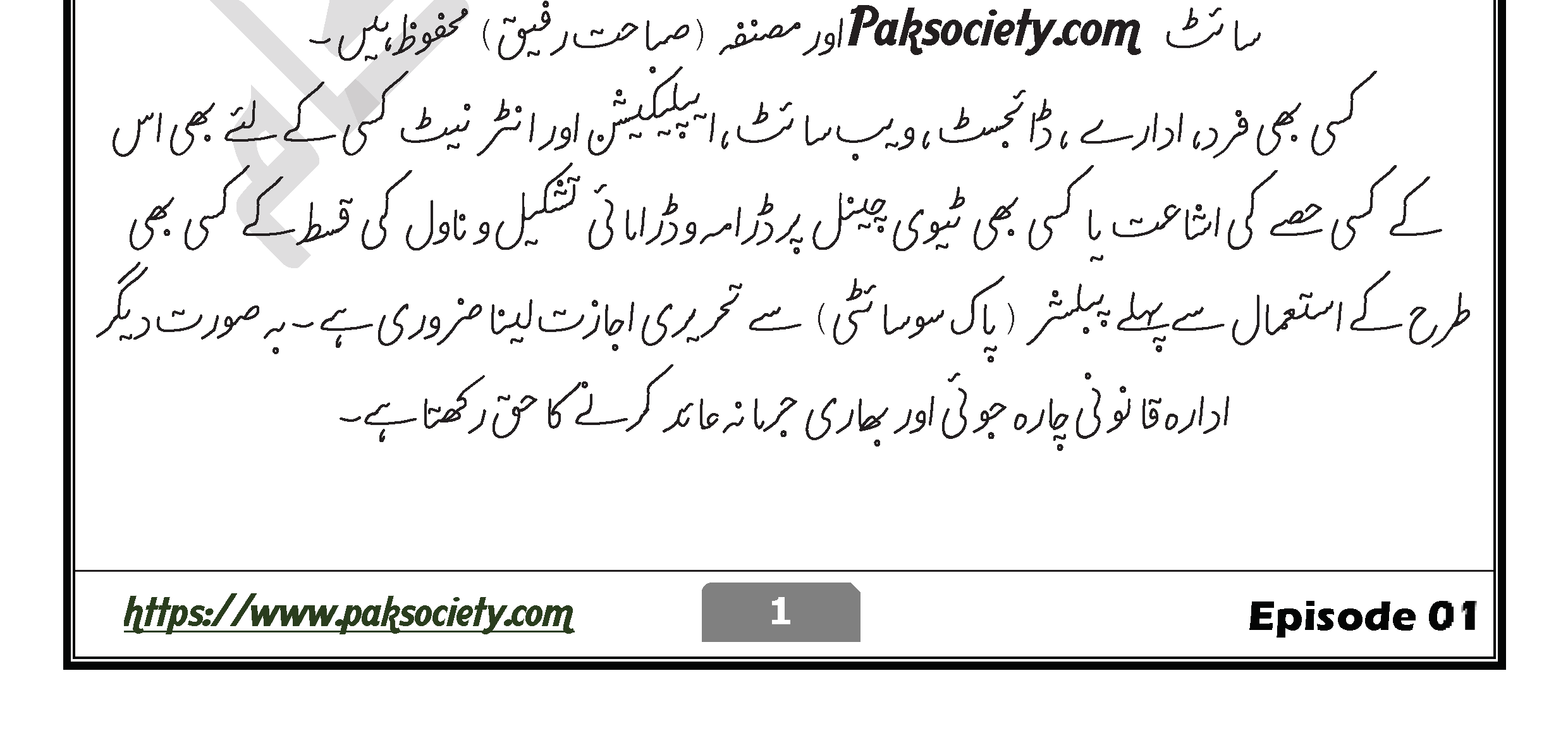 Comments will be appreciated
Page numbers are below this advertisement
Advertisement:-
Kindly Use Below numbering for next pages
Showing Page #1 of 19
Comments via Website
Comments via Facebook